Heathen Vegan Home Cook Course
Short on time? Stuck in a meal rut? Go Heathen Vegan and have fun learning to make fuss free wow vegan meals in minutes. No fancy kit or expensive ingredients required! This course is ideal for vegan people, non-vegan people and all foodies everywhere!
Get inside the kitchen - watch the video and learn more...
Heathen Vegan Home Cook is for busy people everywhere who want to make amazing vegan food quickly and easily without wasting time and making mistakes. Right now, get Lifetime access for just £37.50 (pre-launch price) for March '23 only. (RRP £150)
Start Heathen Vegan Home Cook Today!
Jo & Paul
Would love to be a blueberry
on the wall in your kitchen
and find out exactly how you
produce your delicious recipes!!
'Julia's cooking is sublime! She transforms simple ingredients into a delicious vegan feast leaving you feeling full yet incredibly healthy.'
Karen Gee
'I read the reviews and thought that they're too good to live up to – my mistake! The most wonderful vegan food – no, just fabulous food.'
Anna Mary, Happy Cow
'If you are vegan, this is probably one of the best meals you'll ever try!
If you're not vegan, Julia's food will probably convert you.'
Samuel Greenwood, Happy Cow
Just what is Heathen Vegan Food?
Flavoursome food that's tasty, zingy and fresh. Definitely tastes homemade.
I can honestly say I've never opened a Heathen Vegan dish without a good minute of 'ooh' and 'aaah' and 'mmmmm' noises - just can't help it. And this was no exception; a sneaky pre-dishing-up spoonful had me happily hopping round the kitchen. It's bright, zingy, creamy and just all-round gorgeous. We loved it. Thank you – Malaysian and Lemongrass Curry – Molly R.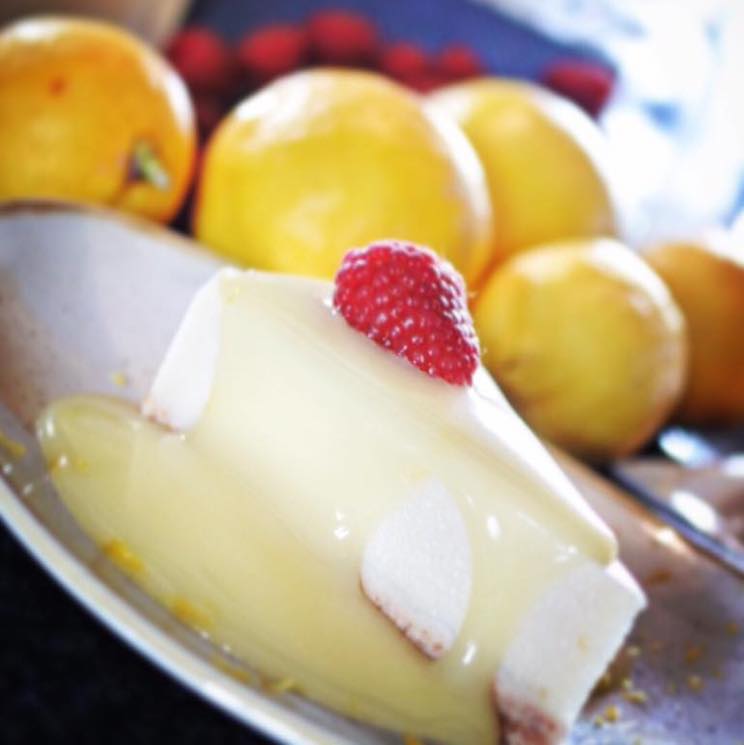 What's Included In The Course?
Value Packed Video Tutorials
The Recipe Collection inside Heathen Vegan Home Cook is fabulous. Savory food, sweet food, pastry, puddings and higher-end dining. Tried and trusted Heathen Vegan recipes and content is released weekly (Tuesdays and Thursdays) to avoid overwhelm and ensure seasonality; everything is taught step-by-step and filmed with 4 cameras to really take you onto the chopping board and into the pan. So you can really see what's happening and how to do it!
Expert Tuition
I'm Julia, I love cooking and I love eating! Endlessly creative and inspired by world food, I've been cooking since I was little and I've had my corners knocked off by being out in the trade and making it happen professionally! I've a good solid reputation for beautiful flavoursome vegan food with a proper home cooked flavour. I've made a tonne of mistakes (oh yes I have - it's the perfect way to learn) but with this course you don't have to make the same ones! Learn from me, have a smile on your face and enjoy step-by-step cookery lessons on any device at a time to suit you.
Heathen Vegan Cooks'

#showme

bonus content
As a Heathen Vegan Cook you get to be part of a vibrant community and use the hashtag #showme. Use that hashtag in the Facebook Group Heathen Vegan Cooks and tell me what you want to learn. Whatever you want to learn, I'll get it done. What other cookery course is like this? Things you might want to learn might be:
#showme how to cook Yorkshire puddings
#showme how to cook tofu
#showme how to cook pavlova
Frequently Asked Questions
How Long Do I Get Access?
How does Lifetime access to Heathen Vegan Home Cook sound?
Do I need an amazing kitchen and fancy kit?
No! You need a basic cooker, chopping board and kitchen knife. Most of all you need a can-do positive mindset.
Is There A Guarantee?
Absolutely. There is 7-day Money Back Guarantee! If you aren't satisfied for any reason at all you can ask for your money back in full within 7 days of the purchase. You won't need the Guarantee though! You'll love this course. You're going to have a great time both learning and eating!
On the Heathen Vegan Food Adventure Bus You Will Learn...
The Heathen Vegan Method
Learn how I do it, my Heathen Vegan Method... learn how I get inspiration from a place, a book or a piece of poetry and make a gorgeous new dish

As you make the dishes, you will be effortlessly learning how to build flavour
You will learn how best to plate food to maximise beauty
Picture: Heathen Vegan Bestseller: Vietnamese Tofu
Learn to cook this dish on this course
Heathen Vegan Pro-flow
Later in the course, you'll learn to best set up your kitchen to make food fast

Scaling up and freezing to get ahead

Pro-tips to make wow food fast
Picture: Spiced cheesecake topped with autumn toffee apples & crunchy pumpkin praline chunks
Heathen Vegan Store Cupboards
Stock your STORE CUPBOARD

Stock your FRIDGE

Stock your FREEZER
Picture shows Tiramisu – a smart freezer pudding you can serve at any time
Your Instructor Julia Savory
Hello - I'm Julia Savory and just like you I was born unable to cook. But I learnt how to cook as I went through life and always valued good home-cooked food.
When I became vegan (the only logical response to the horror of industrialised animal farming), I realised I had to learn to cook again! I had so many questions! I learnt by baking for a couple of local coffee shops in my home town Kendal, UK, by opening a home-based pop-up restaurant for a year and by catering for some large running events, private parties and doing curry gigs in local pubs. I survived COVID by delivering Heathen Vegan food contactless to people's homes.
Now I'm sharing all my secrets in Heathen Vegan Home Cook so you can learn how to create not just vegan food, but Heathen Vegan food!
You can be sure that once you've finished this course, you'll be quickly and easily making wow vegan food in minutes that everyone you know will love. Heathen Vegan food is food for foodies!
I look forward to meeting you in the kitchen! You can be sure you'll have plenty of fun.
Do watch the videos on this page to see inside the course.
Julia
p.s. If I'm not making food, filming making food or eating, I'm out on the Fells in the Lake District, UK, with my beloved black Labrador Georgia.
Who This Course Is For
You love good food; you're a foodie
You value your time; you're a busy person
You want to learn to make food quickly & easily
Who This Course Is NOT For
You do not value saving time following proven plans
You aren't willing to take instructions and prefer to figure things out on your own with trial and error
© 2023 Heathen Vegan Gourmet Ltd. All Rights Reserved. Recipe Copyright Julia Savory 2023.
By visiting this page, you agree to Terms and Conditions, and Privacy Policy.

This site is not a part of the Facebook website or Facebook Inc. Additionally, This site is NOT endorsed by Facebook in any way. FACEBOOK is a trademark of FACEBOOK, Inc.
DISCLAIMER: Your results and success on this course will vary and depend on many factors including but not limited to your background, experience, and work ethic. Success in anything involves massive and consistent effort and action. If you're not willing to accept that, please DO NOT PURCHASE THE HEATHEN VEGAN HOME COOK course.
Karen D
Really really tasty and brilliantly cooked food. Very generous portions!
Jules B
Wow! I think this must be the best cheesecake that I have ever had.
Chris F
The combination of flavours were incredible... I don't know how you do it!!